Hit the Trail with Confidence: A Comprehensive Hiking Checklist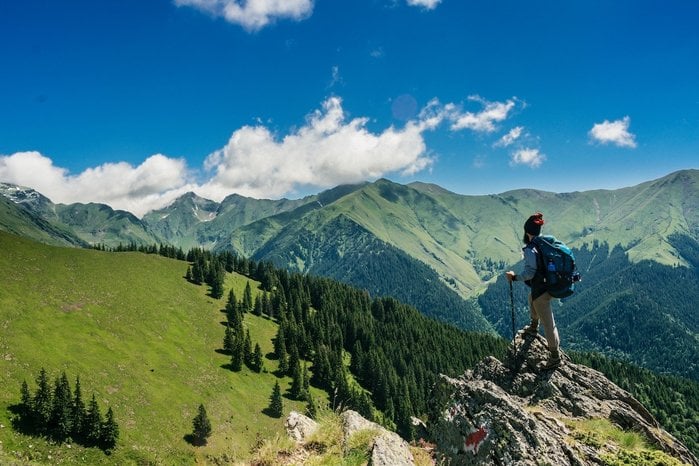 Hiking is an excellent way to experience nature, stay fit, and explore new places. Whether you're a seasoned hiker or a first-timer, having the right gear to make your adventure safe and enjoyable is essential. A well-prepared hiking checklist can help you pack all the essentials you need for your trip. In this article, we'll discuss the essential items you should bring on a hike.
Navigation Tools
Navigating the wilderness can be challenging, especially if you're exploring a new trail. It's essential to bring navigation tools with you, such as a map and compass or a GPS device. Even if you're familiar with the area, it's always a good idea to have a backup plan in case you get lost. Make sure you know how to use these tools before you head out.
Sun Protection
The sun can be intense, especially at high altitudes. Bring sunscreen, sunglasses, and a hat to protect yourself from the sun's rays. A sunburn can ruin a trip, and long-term exposure to the sun can cause skin damage and increase your risk of skin cancer.
Clothing
What you wear on your hike can make or break your experience. Dress in layers to adjust your clothing as the temperature changes. Avoid cotton as it retains moisture and can make you feel cold and uncomfortable. Instead, opt for moisture-wicking clothing made of nylon, polyester, or wool. Bring a rain jacket or poncho in case of rain or unexpected weather changes.
Trail Footwear
Hiking can be a demanding activity that requires a lot of physical exertion. One of the most important things hikers need is support and protection for their feet. Trail shoes are specifically designed to provide these benefits, offering a range of features that make them ideal for hiking.
Trail shoes are designed to provide traction and stability on uneven terrain. They typically have a sturdy outsole with deep treads that can grip the ground and prevent slips and falls. Many trail shoes also have a rock plate or shank that provides additional protection from sharp rocks and other hazards.
Water and Hydration
Staying hydrated is essential on a hike, especially if you're hiking in hot weather or at high altitudes. Bring a water bottle or hydration system with you, and drink water regularly throughout your hike. Bringing more water than you think you'll need in an emergency is a good idea.
Food and Snacks
Hiking takes a lot of energy, and you'll need to fuel your body along the way. Bring high-energy snacks like trail mix, energy bars, and dried fruit to keep your energy levels up. Bring a packed lunch or sandwiches if you plan a longer hike. 
First Aid Kit
Accidents can happen on a hike, so bringing a first aid kit with you is essential. Your kit should include items like bandages, antiseptic wipes, pain relievers, and insect repellent. Ensure you know how to use the items in your kit before heading out.
Emergency Essentials
In case of an emergency, it's essential to have the necessary tools to signal for help. Bring a whistle, a mirror, or a flashlight with you. If you're hiking in remote areas, consider bringing a satellite phone or a personal locator beacon.
Conclusion
Hiking can be a rewarding experience, but it's crucial to have the right gear to make it safe and enjoyable. Use this checklist as a starting point and tailor it to your specific needs and the length of your hike. Remember to leave no trace and respect nature as you explore. Happy hiking!
Are you looking for trail shoes and other accessories? VO2 Sports Co got what you need. Our products are hand selected by professionals in the field to ensure our customers are getting the best quality products. Browse our shop today!
Be the first to comment...