Choose the Right Triathlon Coach with These 4 Fantastic Tips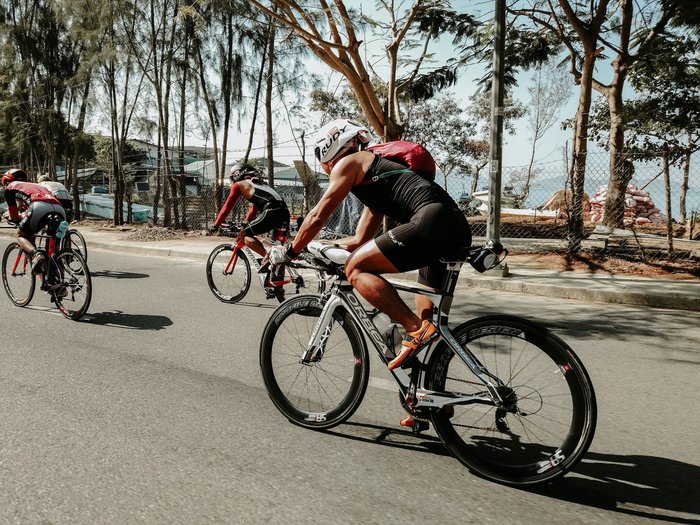 Triathlon is a sport that involves swimming, cycling, and running and requires a lot of dedication, training, and hard work. Choosing the right coach is crucial to your success if you plan to participate in a triathlon. A good coach can help you identify your strengths and weaknesses, develop a training plan that works for you, and provide the necessary support and motivation to achieve your goals. 
Here are four fantastic tips to help you choose the right person for triathlon coaching.
Look for Experience and Credentials
When choosing a triathlon coach, looking for someone with experience and credentials in the sport is essential. A coach who has participated in triathlons themselves will have a better understanding of the physical and mental demands of the sport and will be able to provide you with more personalized guidance.
Looking for certified coaches from recognized organizations such as Triathlon Canada. These certifications indicate that the coach has completed a comprehensive training program and has met certain standards of knowledge and expertise in the sport.
Consider Their Coaching Style
Every coach has their style, and finding one that aligns with your personality and goals is essential. Some coaches are more hands-on and will provide a detailed training plan, monitor your progress closely, and give you feedback on your performance. Other coaches may take a more hands-off approach and let you lead your training, providing guidance and support when needed.
It is also essential to consider the coach's communication style. Do they prefer to communicate in person, over the phone, or via email? How often will they check in with you, and what kind of support do they offer outside training sessions? These are all important considerations for triathlon coaching.
Look for Someone Who Understands Your Goals
Every triathlete has different goals, whether to complete their first sprint triathlon, qualify for a national championship, or improve their fitness. When choosing a coach, finding someone who understands your goals and is committed to helping you achieve them is essential.
A good coach will take the time to get to know you, understand your strengths and weaknesses, and develop a training plan tailored to your needs. They must be willing to work with you to adjust your plan and provide the necessary guidance to help you reach your goals.
Check Their References and Testimonials
Finally, when choosing a triathlon coach, it is essential to check their references and testimonials. Ask them for references from former clients and speak to them about their experience working with the coach. You can also read online reviews and testimonials to understand the coach's reputation and track record.
It is also a good idea to ask the coach for their qualifications and experience in working with athletes who have similar goals or fitness levels to you. This will give you a fuller perspective of whether the coach fits your needs and can help you achieve your goals.
The Final Lap
Choosing the right triathlon coach is crucial to your success in the sport. By looking for experience and credentials, considering their coaching style, finding someone who understands your goals, and checking their references and testimonials, you can find a coach who will provide you with the necessary guidance, support, and motivation to help you achieve your triathlon goals.
Get the Right Coach with VO2 Sports Co.
Our retail store caters to endurance sports enthusiasts, offering a diverse range of running, Swimming, Cycling, Triathlons, Snowshoeing, and XC skiing products. Our team of professionals handpicks all the products in our inventory, ensuring that our customers receive only the highest quality items. 
You can find our storefront at 124 Hurontario St. in Collingwood, Ontario. Get started on our monthly triathlon coaching program for just $135 a month by visiting our e-commerce store and adding it to your cart now!
Be the first to comment...