Here Are 10 Essential Cycling Gear for Your First Triathlon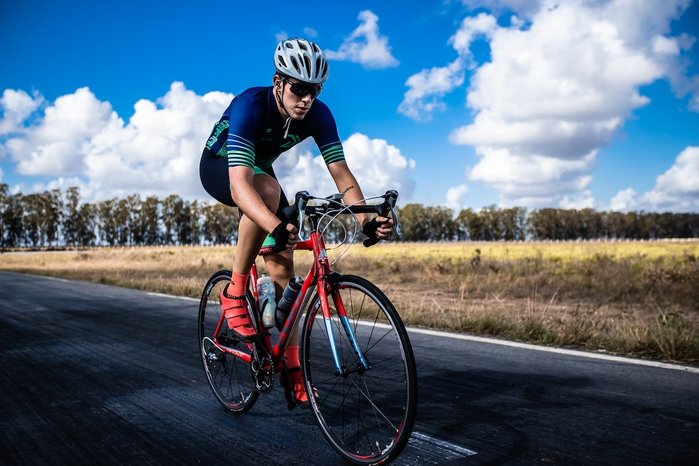 Whether you're a novice athlete kickstarting your career or a seasoned athlete that wants to try new things, there's nothing more rewarding than participating in a triathlon. It's one of the best ways to stay fit, improve mental health, and meet like-minded individuals. Finishing a triathlon can also give a sense of satisfaction.
After swimming, you should also brace yourself for cycling, the next leg of the competition. Besides eating the right food and getting enough rest, you should pack the right things. 
If you want to enjoy the next leg of your triathlon, this article will enumerate the necessary cycling essentials.
1. Bicycle 
Whether you bring your vehicle or borrow one from a local bike service, triathlon has no rules about what bicycle to use as long as it's safe. Before starting the race, inspect your vehicle to ensure no sharp edges on the handlebars. You must also check that the brakes are in good condition, the tyres are full of air, and you can easily switch through the gears. 
2. Helmet 
You should wear a high-quality helmet, ensure it's free of cracks, and adjust the safety straps to fit snugly under your chin. 
3. Sunglasses
Besides being a fashion accessory, sunglasses can protect your eyes from the sun's rays, bugs, and other hazards you can encounter on the road. Select a pair of lenses that are suitable and comfortable for your situation. 
4. Wet Weather Gear
Wear a gilet or waterproof jacket if the weather is cold and wet. You can also wear gloves, overshoes, and arm warmers to stay warm and dry. Instead of rushing through the transition area, you should spend more time in the transition area to ensure you wear the right clothes. Moreover, you can consider layering. 
5. Tri-suits, Bib Shorts, and Shorts and T-Shirt
When selecting a biking outfit, you should choose something that won't interfere with the bike's moving parts. Tri-suits are ideal and available in one-piece and two-piece styles. On the other hand, bib shorts with extra padding in the pelvic area work best for long-distance races. 
6. Socks 
It's your choice to wear socks before the bike leg. Some want to wear socks before biking to increase their comfort level during long-distance races. However, it may take a while to dry your feet and put on socks when you accomplish the swimming leg. 
7. Bike Shoes 
Don't worry about clipping in with bike shoes and cleats. You can wear trainers and flat pedals and use straps to get more power for your pedal stroke. Experts also recommend sprinkling some talcum powder in your shoes to aid with moisture from the swim. 
8. Elastic Bands 
Clip in your bike shoes and secure them with elastic bands to start an easy and efficient bike ride. This step will help you avoid running in your cleats and save more time. However, don't forget to practice this method before attempting it in the competition. 
9. Hydration and Nutrition 
While having fluids for the bike leg is usually enough for shorter-distance triathlons, you can carry energy gels in pockets or a bento box if you need more refuelling. You should also check what on-course nutrition the organizers will provide. 
10. Mini-Pump, Inner Tube, and Tire Levels
You don't want to wait for a support vehicle or have to walk home during your first triathlon. You can maximize your first competition by knowing how to change a flat tire and carrying a spare inner tube and tire levels. 
Preparing for the Road
The triathlon journey continues after stepping out of the water; you should also gear up for the cycling and run legs. You can make this leg of your first triathlon by renting a bicycle from a reliable bike service and investing in high-quality gear.

VO2 Sports Co offers bike services in Collingwood, ON, to help aspiring triathletes enjoy a safe and memorable triathlon. We also sell expert-approved athletic gear. Browse our collection now!
Be the first to comment...