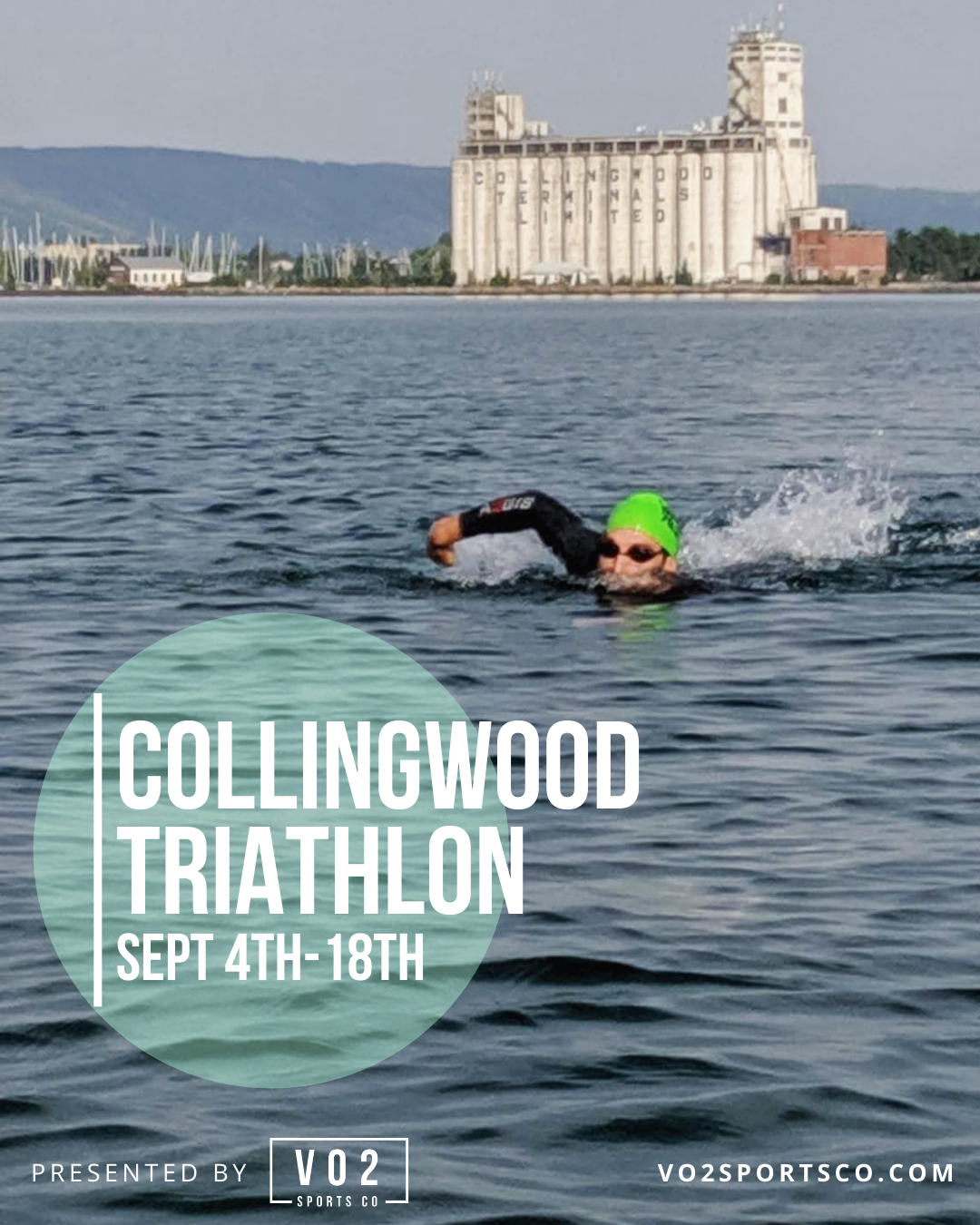 COURSE MAPS:
Swim: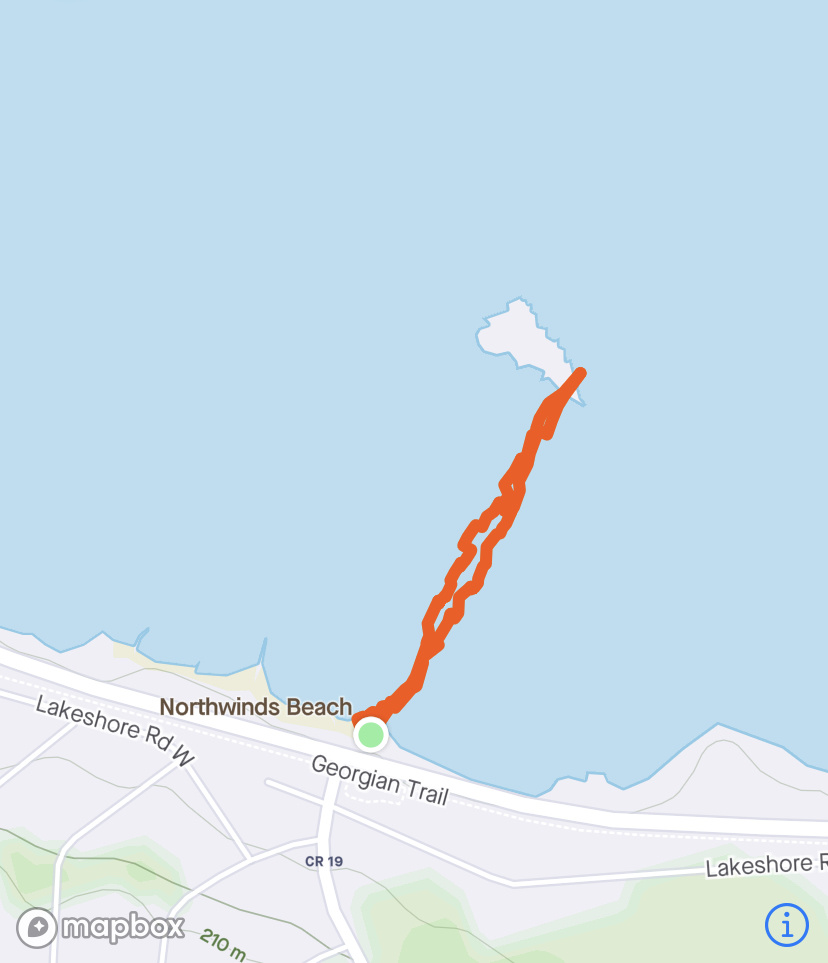 Bike:
https://www.strava.com/routes/2733750544687447198
Run:
https://www.strava.com/clubs/482876/group_events/790254
Collingwood Virtual Triathlon
Come and join VO2's first virtual Triathlon! We know everyone is pretty bummed out that the normal tri race season has been cancelled, so we thought why not hop on the bandwagon and join this new virtual race world! 
How the Race is Going to Work: 
The first thing participants will have to do is come into VO2 Sports Co to register (FREE) for the event and so you can be entered into our raffle, collect your goodie bag and be added to our leaderboard. The next step is to download the Strava App. This App will be your way to track all your times and distances throughout the Two Week period you will have to complete all three disciplines. 
The distances and routes will be as follows:
The Swim:
The swim will be located at Northwinds beach where you will swim around the Canadian flag pole and back from the furthest East beach (this is roughly 1000m). 
The Bike:
The Bike will consist of a 40-50km Strava Segment which will take you around Southern Georgian Bay (so make sure to bring your climbing legs!!)*. Drafting will be permitted during the bike, but please make sure you are obeying all traffic laws!
The Run:
The run will be a 10km Strava Segment through Collingwood / The Blue Mountains*. The run will be a road/rail trail combo in terms of terrain so be prepared for a little bit of everything. 
*Both the bike route and running route will be posted closer to the start date of the two week period. 
Things we would love to see: 
Pictures!

You are encouraged, but not obligated, to take pictures of yourself completing each segment. It is always great to see how people are feeling after they've pushed their limits and it helps keep the energy and enthusiasm high! 

Trying More than Once!

We decided on the two week window for this event to give people the opportunity to really push themselves. If you weren't happy with how you swam, or felt like you could have gone harder on your 10km run, or you just really want to beat that one person who is ahead of you on the leaderboard, we hope you will get out and try again! 

Honesty!

We not only hope, but we expect that everyone recognizes that there is an honour system in place with this event. Please time yourselves properly and enter that time into strava if you do not have a system that automatically does so for you. 
Please feel free to come by the store to register, or if you have any questions about the event. 
We hope to see you all out there! 
Disclaimer:
Please be aware that this is not a sanctioned event, therefore all participants will complete the challenges at their own risk, must obey all traffic laws and practice social distancing while racing.